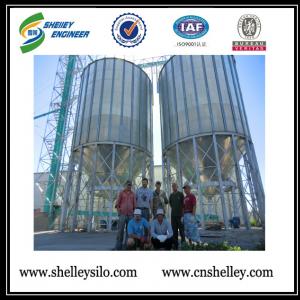 1000t soybean sunflower hopper bottom steel storage silo

Hopper bottom steel storage silo is widely used in poultry farm, rice mill, flour mill, soybean-oil mill, animal feed mill plant,brewery plant and oil ptocessing plant. Hopper bottom silo is widely used for bulk wheat, corn, sorghum, sunflower, plastic pellet and other granular material storage.

Below is our project, 1000t soybean sunflower hopper bottom steel storage silo in Ukraine with 2500m3 flat bottom silo and hopper bottom silo. It is was installed in 2010 which is used for bulk sunflower storage. Sunflower density 0.35--0.4t/m3.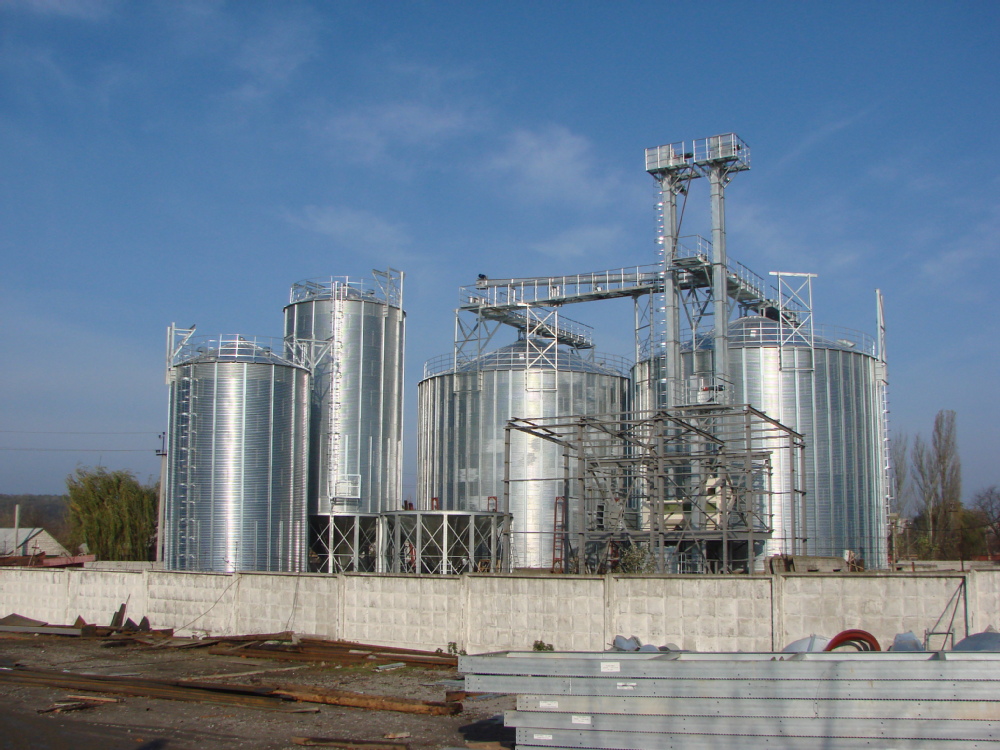 TSE provides services for hopper bottom steel storage silo from silo design. manufacture, installation, commissioning, of the associated equipment for lifting, cleaning, magnetic separating, metering, drying,fumigating, cold storing, ventilation, dust collecting, temperature and moisture measuring up to personal training and so on.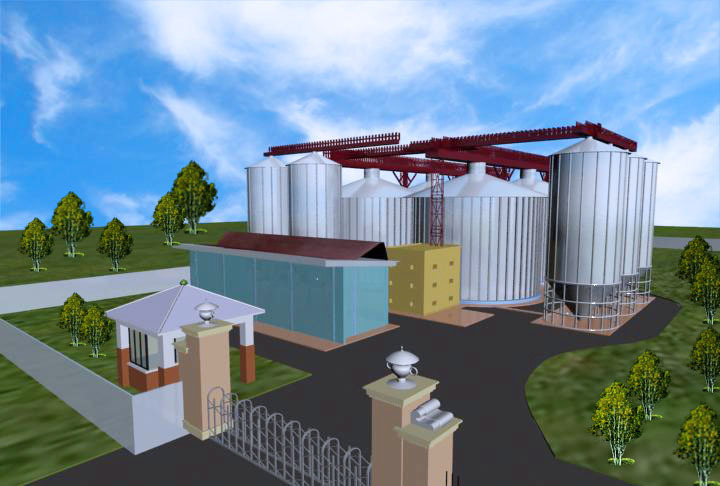 There is a weighing scale at the door of factory, before goes into factory, Truck is weighted by the weighting scale, there is a person in the room to read the truck weight number. Then truck arrives at water-proof shed,it unload the grain into dumping pit, at same time, some big impurity is cleaned by the steel screen. There are two conveyors under the dumping pit, The cleaning system and dedusting system are in this building. This is the dryer. Grain comes into cleaning system and drying system through horizontal conveyors under the dumping pit and 1# elevator.
After cleaning and drying, grain goes into these two small hopper bottom silos which behind the dryer .These two small silos are used for short time cooling storage. There is one conveyor under the dryer and the 2 small silos, through this conveyor grain is transported to #3 elevator, grain is lifted up by it and goes into the 6 big silos through 3 silo roof conveyors. Then the grain can be stored in the silo for a long time, up to several months. At the same time, we install ventilation system in the silo, to keep the grain inside in a good quality.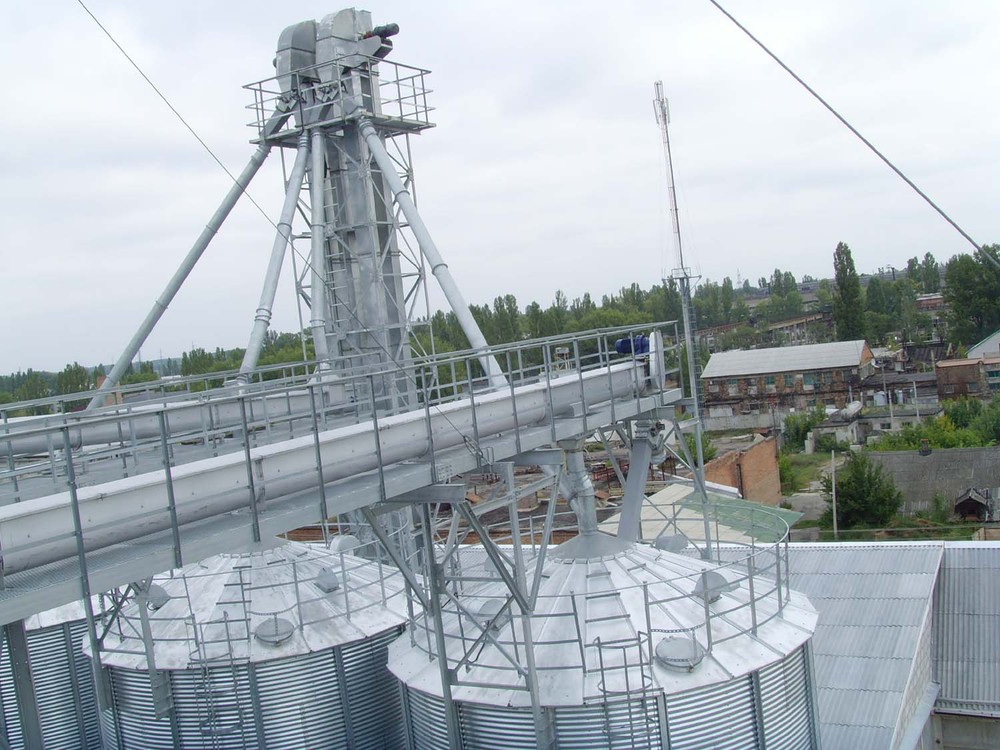 Under silo, there are three conveyors like this as well for transporting grain to #4 elevator. It connects with three small hopper bottom silos. Grain come into the 3 silos and unloading into the truck. When truck leave the factory, it will be weighted again, so that we can know the grain quantity that truck bring or take away. Grain can also directly goes into the workshop through the conveyor under the 6 big silos.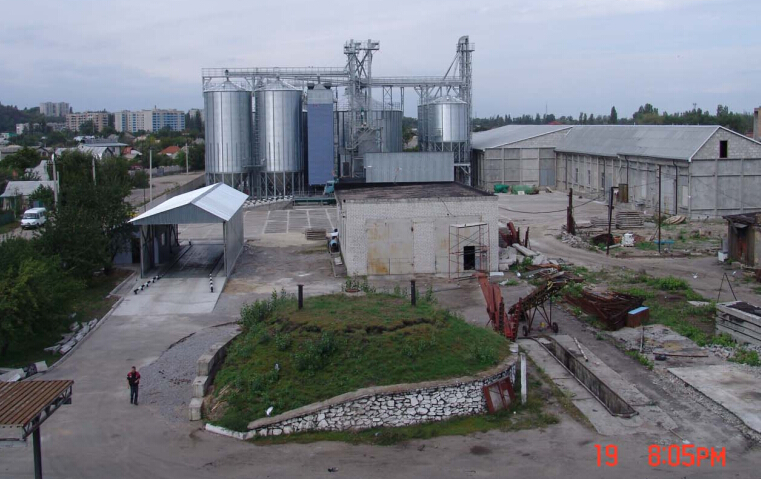 At the same time, this 1000t soybean sunflower hopper bottom steel storage silo project can satisfy different customer's requirement. Except for the flow chart above, there are still several other flow charts:
1, If the grain don't need a long time storage, it can goes into the 3 small silos after cleaning and drying.
It will not through the 6 big silos.
2, If the grain has a high moisture but it is not dirty, then we can load the grain into dryer only, without cleaning. On the contrary, sometime, the grain has low moisture but dirty, we can make it clean and without drying.
3, If the grain is clean enough and has a low moisture, it can goes into the big silos or 3 small silos directly.
For long time storage or loading into truck, or processing in the nearby workshop.
Manufacture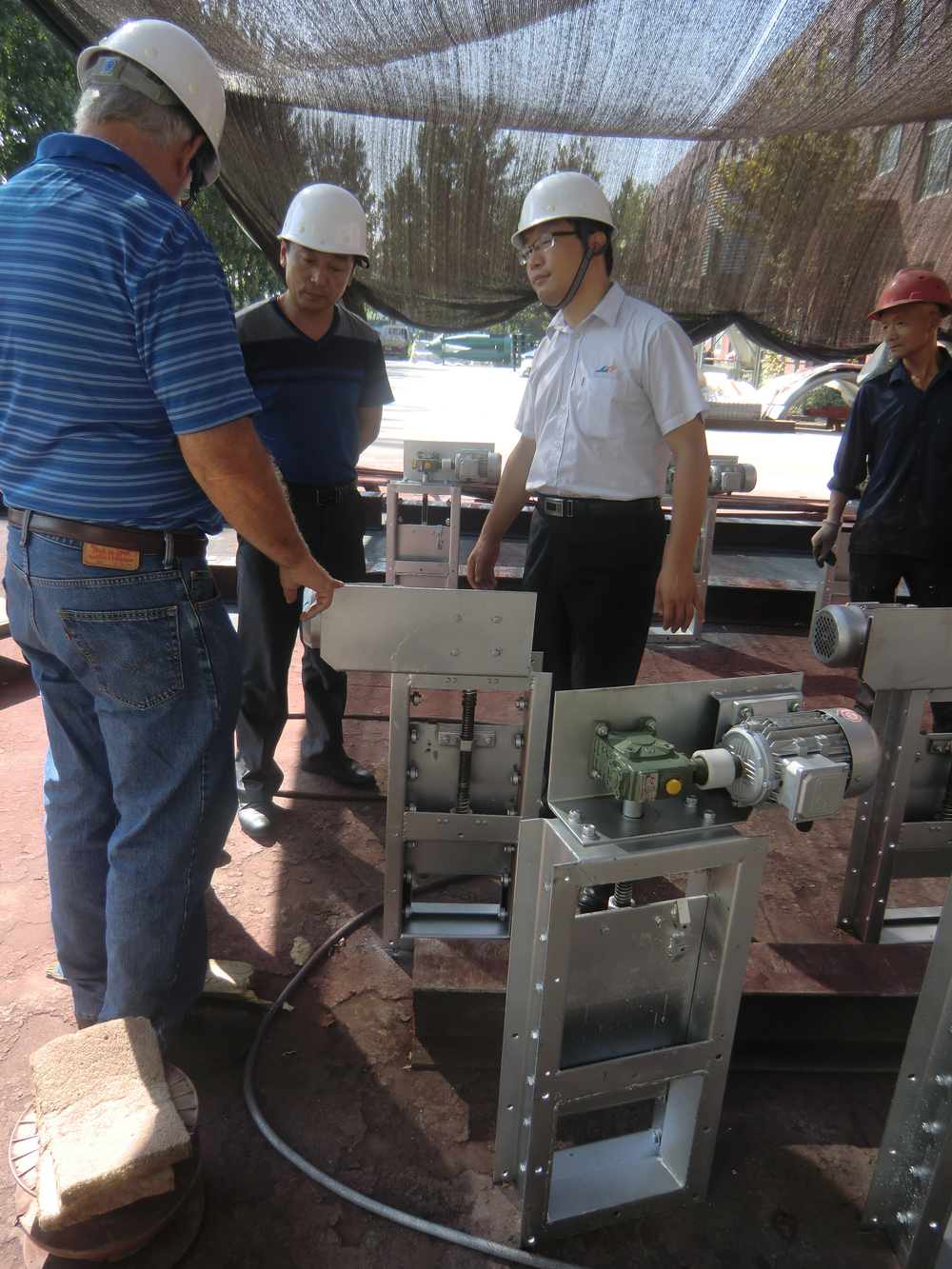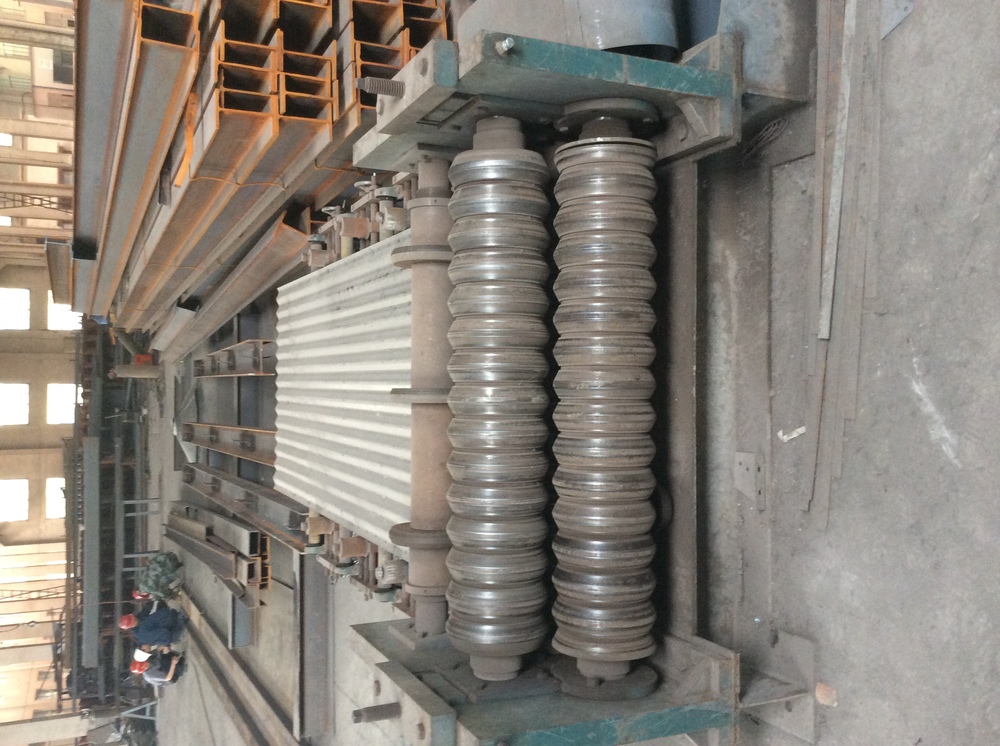 Packing & Shipping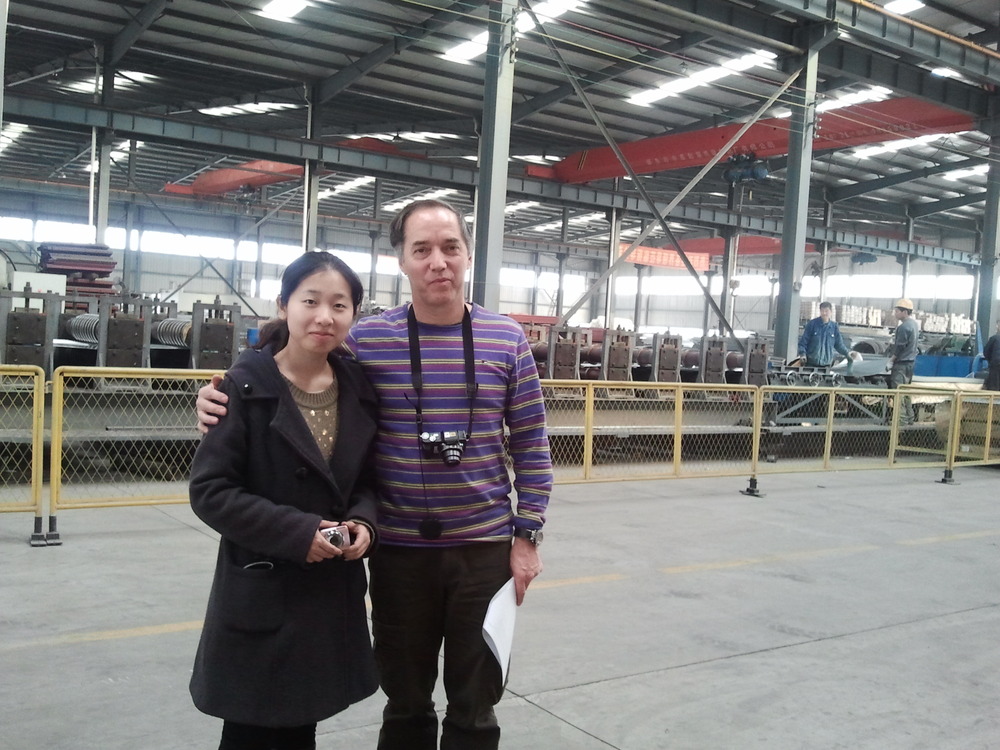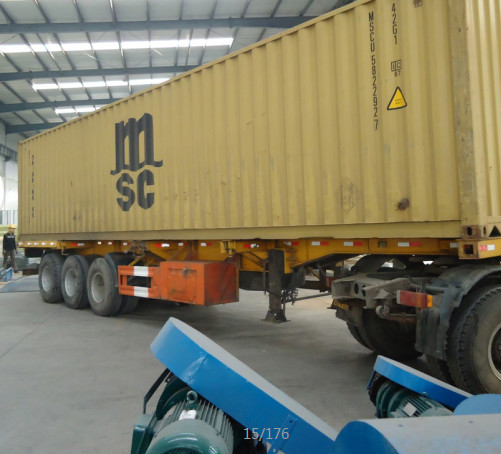 Customers Visting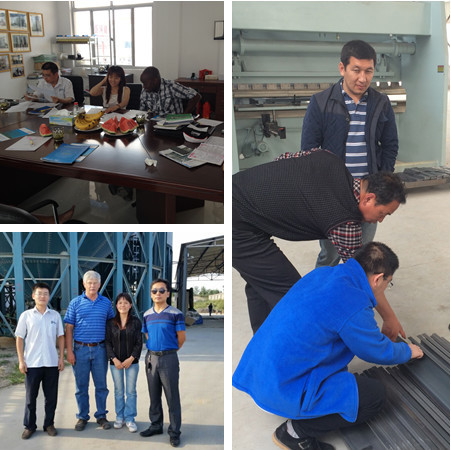 Welcome to visit us!!! We'll be happy to provide you with a free design and detailed quotation if you are interested in our products.